Candlelight Sound Bath
January 23, 2022 @ 7:00 pm

-

8:30 pm
Event Navigation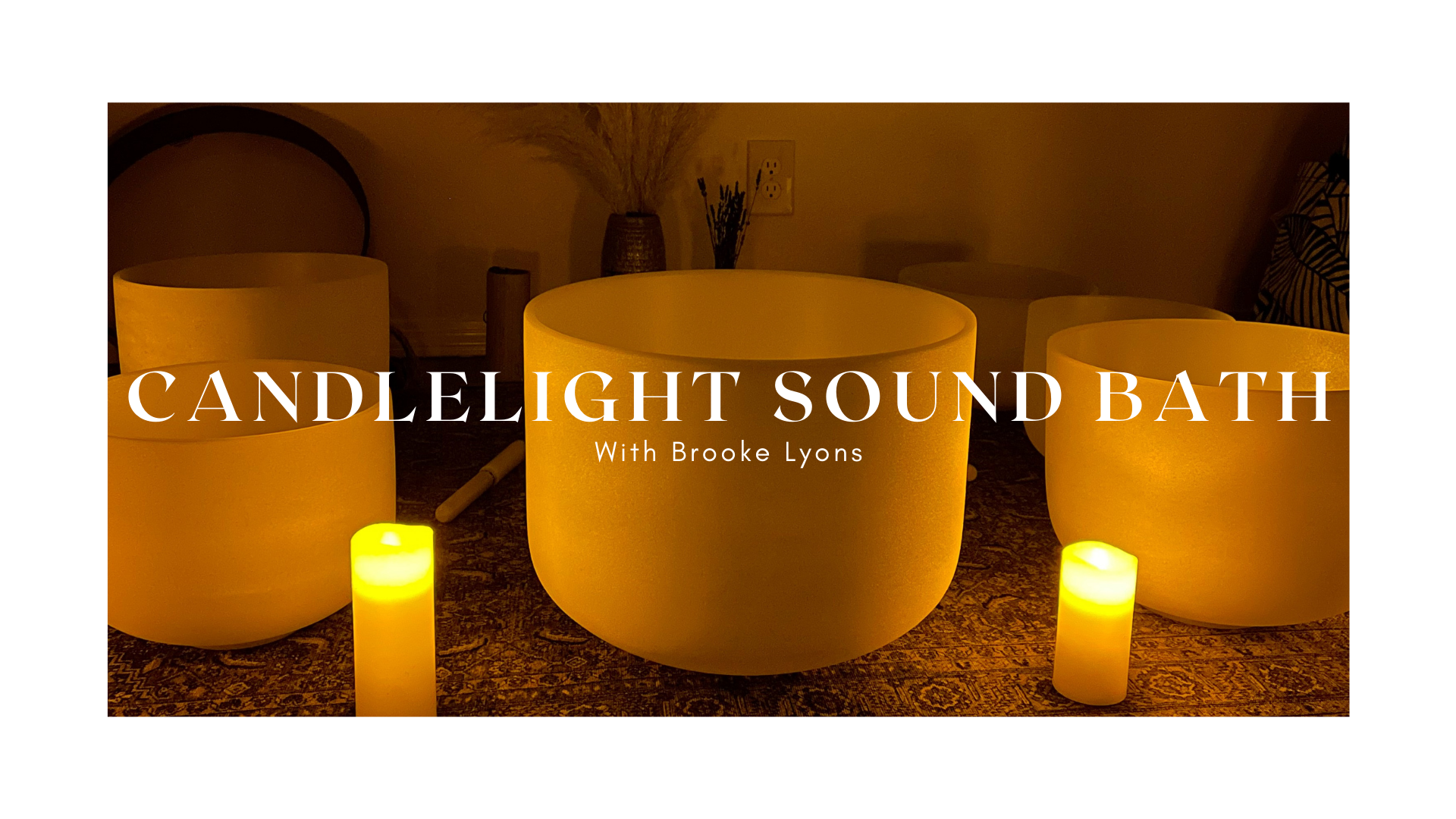 Surrender to the healing vibrations of sound as Brooke leads you through a deeply restorative sound bath experience. You will be bathed in rich, resonant tones of crystal singing bowls, gong, and other instruments designed to permeate the mind and body, bringing all systems back into balance.
This healing sound bath is designed to lull you into a deep restful state and prepare you for a full night's sleep. The experience will begin with a gentle guided meditation, followed by an immersive sound journey to calm the nervous system and lower stress levels.
Must register in advance for this event as tickets are limited. All are welcome. No experience necessary!
WHAT TO EXPECT:
Sound healing takes you on an inward journey. The vibrations offer deep healing by releasing stuck emotions and trauma from the body, cleansing negative energies, and breaking old patterns of unwanted behavior (by reprogramming the subconscious mind). Sound acts directly on the nervous system by shifting the body out of sympathetic mode (fight or flight) and into parasympathetic mode (rest and digest), which activates the body's natural healing mechanisms.
WHAT TO BRING:
Dress comfortably and bring water. Bring blankets, bolsters, pillows, and anything else you might need to be as comfy as possible. A limited number of mats and blankets will be available.
COVID REQUIREMENTS:
I kindly request that you please wear a mask.
BENEFITS OF SOUND HEALING:
Invites deep relaxation, reduces stress and anxiety, improves sleep, boosts energy, reduces pain and tension, stimulates the immune system, improves mood and sense of happiness, increases focus and mental clarity, enhances creativity, regulates hormonal function
Related Events