COUNSELING, BODY WORK, ENERGY HEALING AND MORE…
Awakenings Wellness Center is a community of therapists committed to expanding and sharing our knowledge and skills in a variety of traditional and alternative healing arts. Awakenings was founded by several practitioners in 1998 and has evolved into a peaceful, healing place where you can explore and benefit from a variety of therapeutic practices, including acupuncture, naturopathic medicine, massage, counseling, Reiki, sound healing, Shiatsu, Shamanic Healing and more!
ORGANIZE YOUR EVENT WITH US
"This studio has great sunlight and wonderful vibes. In addition, the kitchen makes it convenient, the porch is lovely when the sun is out and the people that work at Awakenings are friendly. I've held workshops here and everyone leaves happy!"
"I had never had Amma Therapy before starting treatment with Misty. I love how holistic and systemic it feels. It feels comforting to have the same (mostly) treatment done every visit, where she works through every part of my body in a specific order."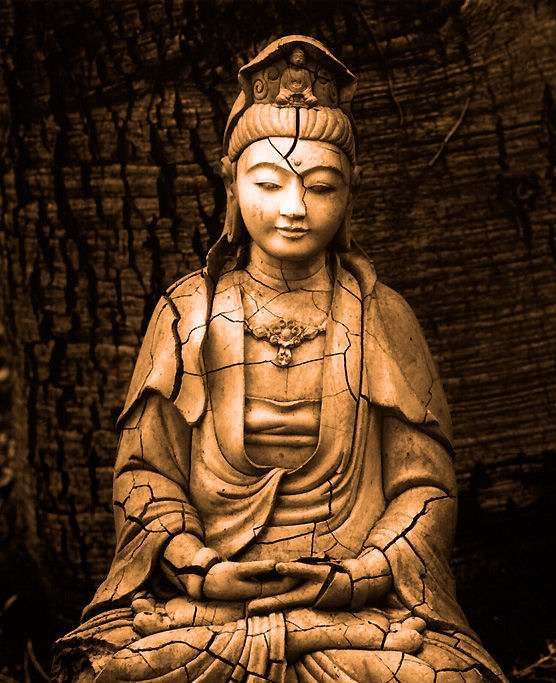 Quan Yin is known for healing powers and compassion without judgment that reflects the universal love in all people.
Quan Yin
Bodhisattva of Compassion and Healing.
A bodhisattva is someone who does spiritual practice with the goal of achieving full enlightenment, but just before arriving at that point, makes the decision not to receive full enlightenment until the rest of the world has as well. Then she steps into the world and works to alleviate suffering and awaken beings to their true nature.
We selected this image of Quan Yin to honor our committment to compassion and healing work. The cracking edifice also reminds us of the internal work we all face in deconstructing our sense of self so that we may open to our full potential.
Viewing all members who are Therapists
Viewing 1 - 20 of 20 members