Free Hypno-Chakra Sound Healing Meditation
December 25, 2021 @ 1:30 pm

-

3:30 pm
Event Navigation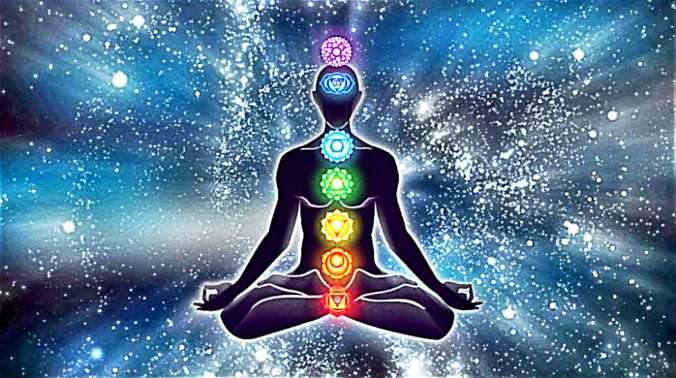 If you are looking for a sacred and uplifting event for Christmas Eve, then join us for this no-cost Hypno-Chakra Balancing Sound Healing Meditation as my GIFT to you to bring you greater Joy within your Being this holiday season!

Community Gathering with (mainly GF/Vegan) snacks/drinks afterward!
Hypno-Chakra Therapy is a combination of Hypnotherapy, chakra balancing and sound healing from my gongs and 11 crystal bowls (and other sound healing tools)! These sacred sound instruments penetrate deep down to the cellular level, clearing out the dissonance (the vibrations that don't belong and/or are out of sync with the natural rhythms) and vibrating each cell back into order and resonance!
Sound Healing is said to calm and restore the nervous system, brings greater peace and clarity to the mind, activates the body's natural healing abilities, uplifts your Being, and allows the presence of your Higher Self to come forth more readily!
◅◅◅⫷ 
 ⫸▻▻▻
In this Hypno-Chakra Sound Healing Meditation, we will:

Intentionally create a sacred container/space

Connect to our Divinity Within

Ground & stabilize this Divine Flow through us and into the Earthly Plane of Existence

Briefly go through each chakra to open more fully to energy/gifts each chakra innately bestows

Ground and close this ceremony, leaving more energetically protected from outside energies!
…And then enjoy some snacks and drinks (non alcoholic) afterward and we mingle within our like-minded community!
(Feel free to bring a dish/snacks if you wish – doesn't have to be vegan, etc, but please label it. NO obligation – just if the spirit moves you – the more the merrier, right!?)
((My events are generally spiritual yet non-religious, however I personally celebrate Christmas and will likely be wishing everyone so given it's a free Christmas Day Sound Healing…In addition to wishing you all a happy holiday season! This meditation does not highlight this particular holiday though, only inspiring my action to offer this for free and to gather afterward.)) 
Details:
WHEN: Saturday Dec 25
Time:
Arrive 1:30-2p
Meditation 2-3:30pm (Doors lock!)
Mingling until about 4p-ish
Place: Awakenings Wellness Center
1016 SE 12th Ave
Cost: FREE though love offerings are graciously accepted 
Thank you to my community who receive, who enjoy, and who benefit in my offerings.
It is a pleasure and an honor to assist the world (or, you know, the community) in this way. This is my gift and thanks back to you!
::BIO::
For 17 years, Nicole Alcyon has combined her skills as a Hypnotherapist, Sound Healer (with over a dozen Singing Crystal Bowls, 2 Paiste Gongs and other sound healing instruments), and expertise on Chakra Cleansing/Balancing to create a unique and highly potent approach to therapeutic group sound healing sessions. These are channeled guided meditations/sessions from her Higher Self and the Divine that she brings forth. The intention for these high vibrational Hypno-Chakra and/or Sound Healing Sessions is to provide the opportunity to strengthen our connection and alignment to our Higher Self! Nicole graduated from her year-long Hypnotherapy program in 2004, and received very clear guidance to purchase a chakra set of the singing crystal bowls that same year. Upon playing her set for the first time, the idea of Hypno-Chakra Therapy was downloaded and birthed into existence! She has been facilitating private and group sessions since 2004.
~Blessings~

www.trinitihealing.com
Related Events