Hypno-Chakra Sound Healing & Intention Setting Meditation
March 2 @ 7:00 pm

-

9:00 pm
Event Navigation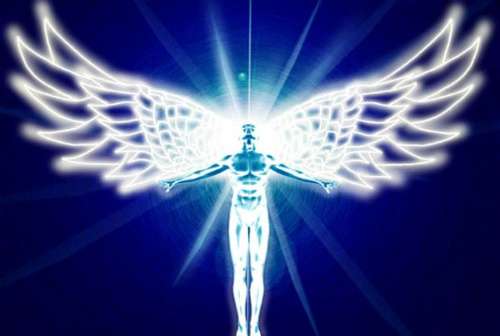 Dreams Coming True: A Hypno-Chakra Therapy Meditation with the Singing Crystal Bowls & Gong
For this Special New Moon in Pisces, what dreams are you manifesting for yourself?
Immediately after the peak of the New Moon is a potent time to set your intentions of what we wish to manifest but this New Moon in Pisces is especially suited for intention setting.
In this Sound Healing Meditation, we will:
Write out our intentions we set for this new moon in Pisces
Enjoy a Gong Bath to cleanse and clear what no longer serves from your energetic body
Lay Back & Enjoy a Hypno-Chakra Meditation with the Singing Crystal Bowls as we focused on calling forth, anchoring down, and integrating within the dreams and intentions we are calling forth for our self.
◅◅◅⫷ 
 ⫸▻▻▻
THE NEW MOON symbolizes the end of one cycle and the beginning of a new one. It is the void through which we can both release what no longer serves (giving it to the void for transmutation) as well as the void through which we can bring forth various possibilities and potentials!
INTENTION SETTING amplifies the energy you focus toward your goals & intentions to more readily bring it forth into your being and life.
SOUND HEALING BATHS & HYPNO-CHAKRA MEDITATIONS restore energetic harmony, balance and alignment within…This makes for a holistic, powerful, and enjoyable way to integrate new empowering conscious beliefs, energy and intentions!
The high vibrational and balancing frequencies of the Gongs and 432 hz Crystal Bowls entrain our energetic field in those high vibrational and balancing frequencies, uplifting our Body-Mind-Spirit to assist us in remaining anchored to faith and peace even during the most challenging times. That's not to say you won't feel any stress, but it is managed easier and you remain better connected to faith, trust and peace.
DETAILS:
WHEN: Wednesday, March 2
TIME: 7-9pm
WHERE: Awakening Wellness Center
1016 SE 12th Ave, PDX 97214
COST: $30 ($22-$30) sliding scale
BRING: *Pen* & journal/special paper***
***I will provide plenty of specialty paper, but only a few pens, so please try to bring your own PEN and perhaps a journal or any specialty paper you may wish to use.
::BIO::
For 17 years, Nicole Alcyon has combined her skills as a Hypnotherapist, Sound Healer (with over a dozen Singing Crystal Bowls, 2 Paiste Gongs and other sound healing instruments), and expertise on Chakra Cleansing/Balancing to create a unique and highly potent approach to therapeutic group sound healing sessions. These are channeled guided meditations/sessions from her Higher Self and the Divine that she brings forth. The intention for these high vibrational Hypno-Chakra and/or Sound Healing Sessions is to provide the opportunity to strengthen our connection and alignment to our Higher Self! Nicole graduated from her year-long Hypnotherapy program in 2004, and received very clear guidance to purchase a chakra set of the singing crystal bowls that same year. Upon playing her set for the first time, the idea of Hypno-Chakra Therapy was downloaded and birthed into existence! She has been facilitating private and group sessions since 2004.
Related Events